Unilever
United for America Campaign
Phases I & II, 2020

Design Strategy, Campaign Branding, Visual Identity, Guidelines

with Chris Perry & Michelle Barrueto



Visit website

→




Campaign video

→



*WIP – NEW ASSETS SOON*
Developed a logo & identity system, two websites, print ads, social assets & video graphics for Unilever's "United for America" campaign – a movement, ignited by Unilever, to inspire collective action to meet the essential needs of the hardest-hit communities. The campaign is now in Phase II.

Background: As the COVID-19 crisis hit, brands struggled to find their charitable lane. Edelman helped identify an issue that Unilever was uniquely positioned to solve – the supply gap – connecting frontline aid organizations with essential supplies. We partnered to create a Day of Service, where the equivalent of one day of production was donated to partner organizations including Feeding America & Direct Relief. Unilever secured 96 partners, donated 2.7M+ units of product to 138 food banks, sent over 4K "thank you" letters to frontline workers & volunteered 2.5K+ hours to support those impacted by COVID-19.



Initial sketch
Final logo using Unilever's typeface, Shilling, & Franklin Gothic.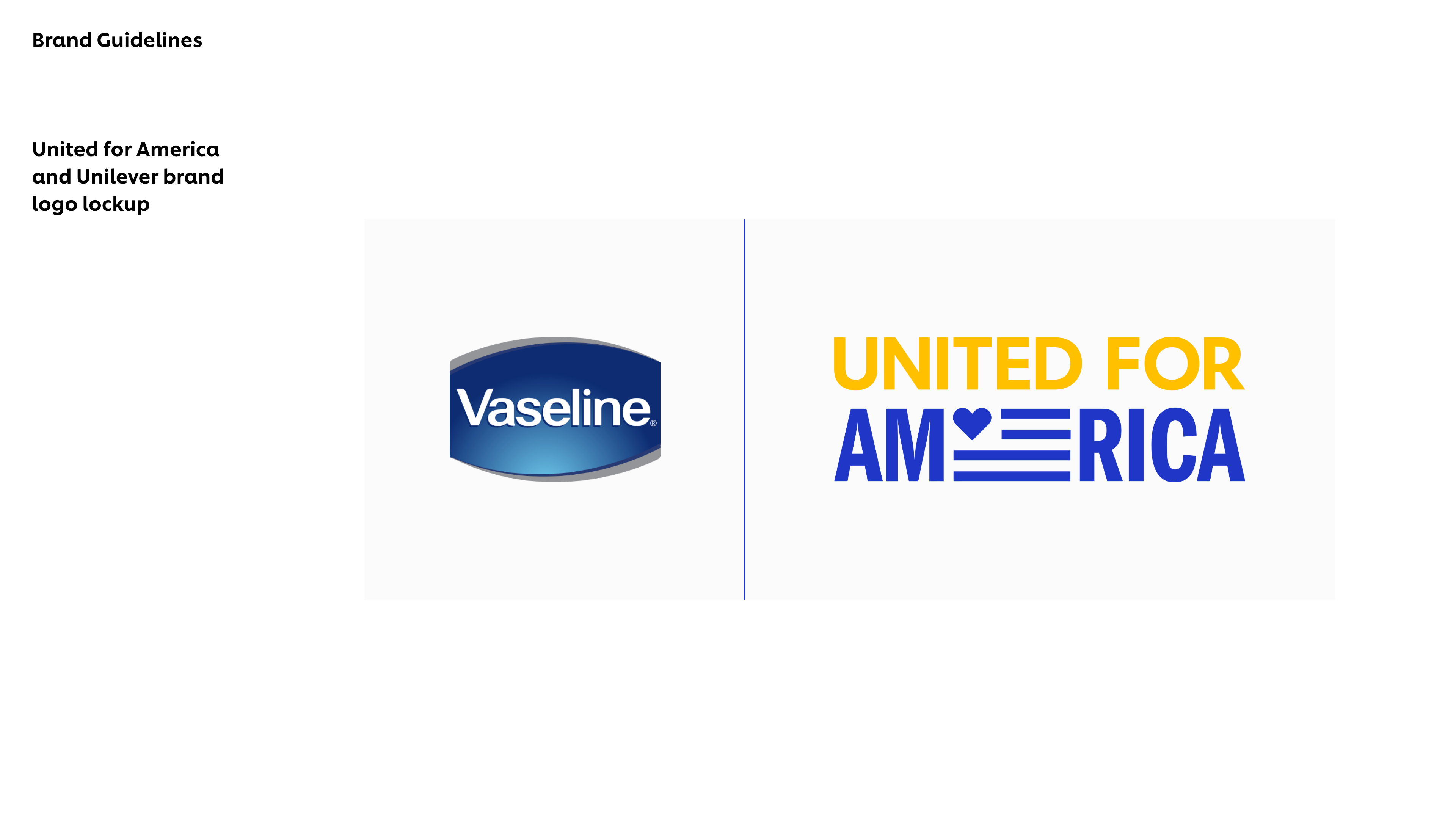 Guidelines

Print Ad, TIME
Print Ad, AdWeek