Client: Adobe

Photoshop Actions Project

Visual Design, Design Direction
Worked on art direction for Adobe's Photoshop Actions project. The goal was to identify areas of opportunity to add value for users and then brainstorm and come up with new Photoshop actions by taking current design, illustration and photography trends into account.

I organized the Photoshop Action ideas into overarching buckets – Automation & Elevation – and categorized the actions within the buckets. The team then researched, identified and (virtually) met with artists who are experienced with actions, conducted research and eventually contracted one artist – Tim Saunders – to license the actions.


Proposal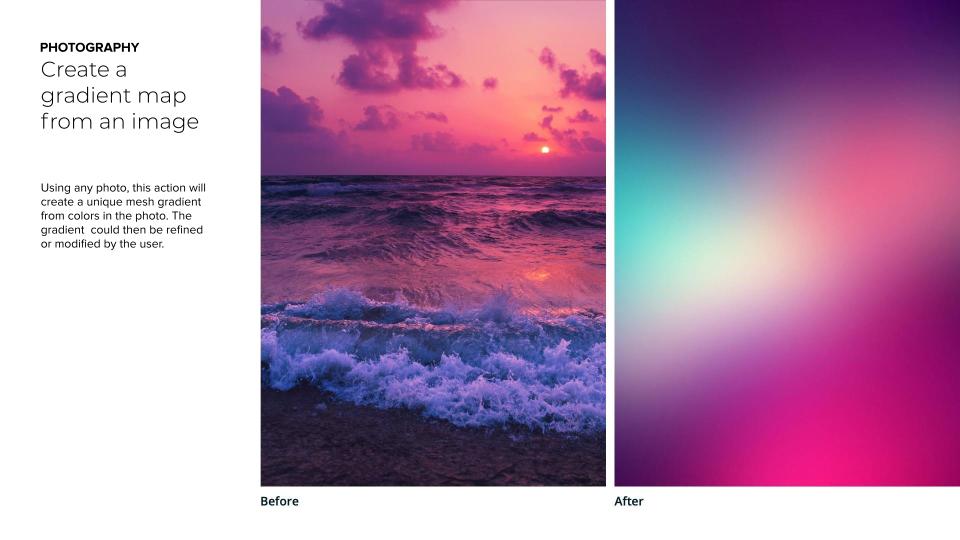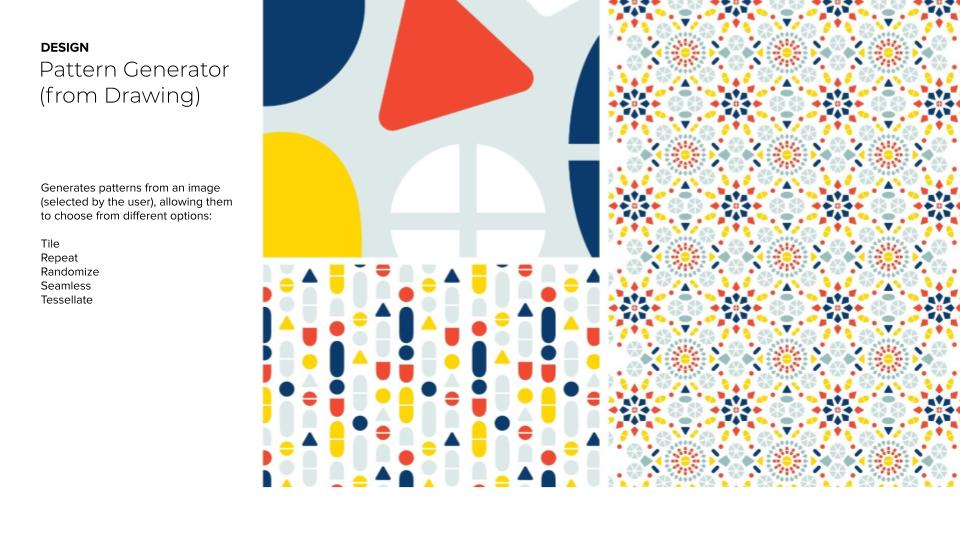 Sample Actions from Tim